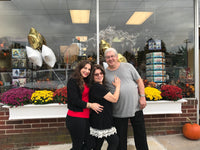 Family owned & operated business for over 30 years!
A sneak peek inside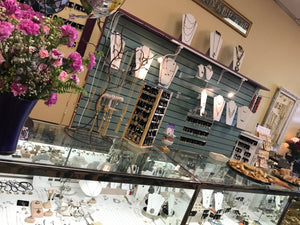 At Bernadettes's we carry Powerbeads by jen, Sterling Silver jewelry, Luca & Danni, Marielle, Firefly, Sweet Romance, Owen's Glass, La Vie Parisienne...just to name a few!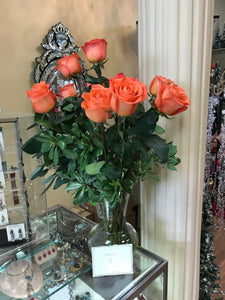 Roses from my Husband Randy from the day we relocated and opened in Broomall, PA on 10/14/17. He has since passed away. I am blessed to have had all his love and support all these years with my shop. If it weren't for him believing in me I would not still be in business.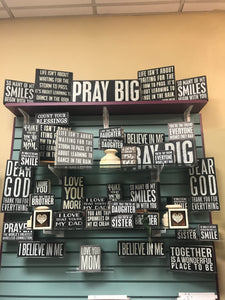 We also carry Inspirational gifts including Primitives by Kathy which should be a staple in everyone's HOME!! :)
Bernadette and her daughter welcome you with open arms into this adorable gift shop that truly has something for everyone from the young to old. Every item is specifically chosen and treasured by Bernadette. And her joy is palpable.

Monica DePaolo
If You haven't experienced Bernadette's, You are missing out BIG TIME!!

It is one of those Charming little stores, that You will never walkout, without purchasing something. Plus, talking with Bernadette is an extra Treat!

Holidays are coming, along with Birthdays and certainly a gift for yourself, please stop in and find yourself in this Gem of a Shop, You will not be disappointed.

Susan Pasker Davies
Lovely unusual gifts, clothes and cards.

Terry Mendenhall
Beautiful, unique finds!!

Judi Claire Muldoon
I had the most beautiful experience meeting you Bernadette and walking around in your store. I loved the whole feeling of love and special memories each gift and decor brought up. Thank you.

Ann Marie Moran
Cutest little store!! Lots of beautiful jewelry!! Bernadette is super nice!!!

Beverly Jernegan Kelley
Lovely selection of items and the owner is wonderful!

Denise Depaolo-Munneke
Great wee store, bought some of my Christmas gifts in here. It's like a hidden gem...!!

Joan Barrett Waychunas
Love the shop.  Bernadette, the owner, is very helpful and sweet.  Many beautiful unique gifts!

Michelle Casavecchia Brubaker